STOCK SUBJECT TO AVAILABILITY
Spring Production
Tender plants suitable for hanging baskets, tubs and containers.
Our basket plant production starts at the beginning of January when we get our first batch of plug plants in. From mid February to mid May we get weekly deliveries of plugs which we prick out and grow on in the glasshouses and tunnels before we cool them off and harden them up ready for sale. As such, stock levels vary as varieties come ready. We cannot guarantee that our stock list is current, although we do our best to keep it updated.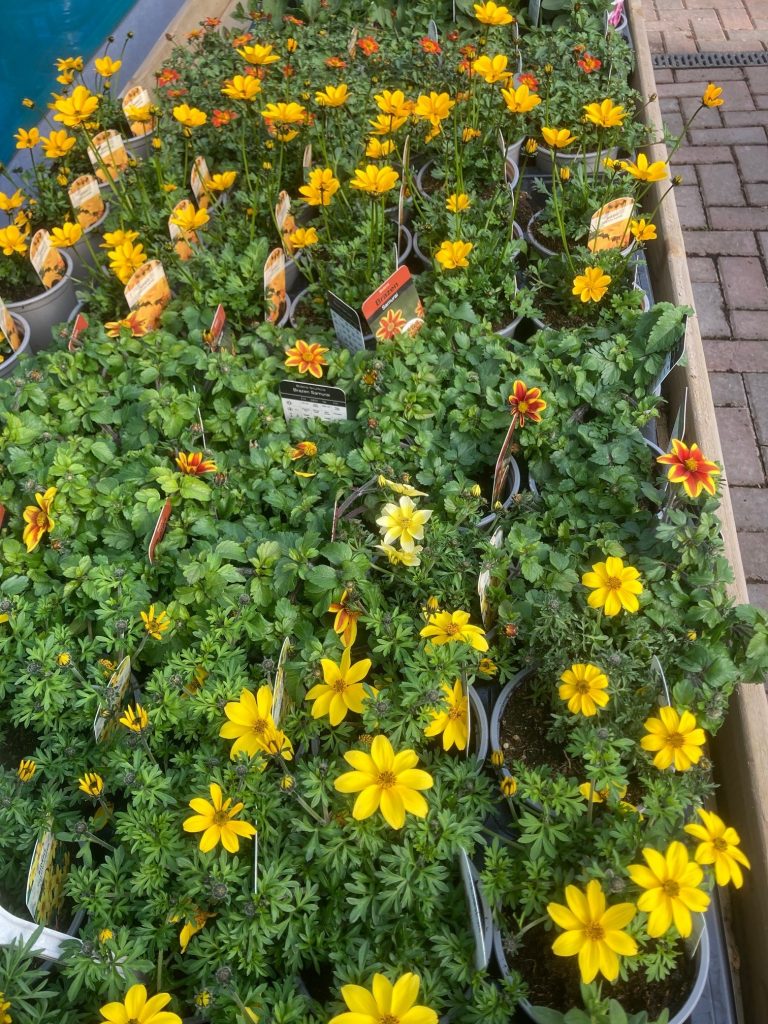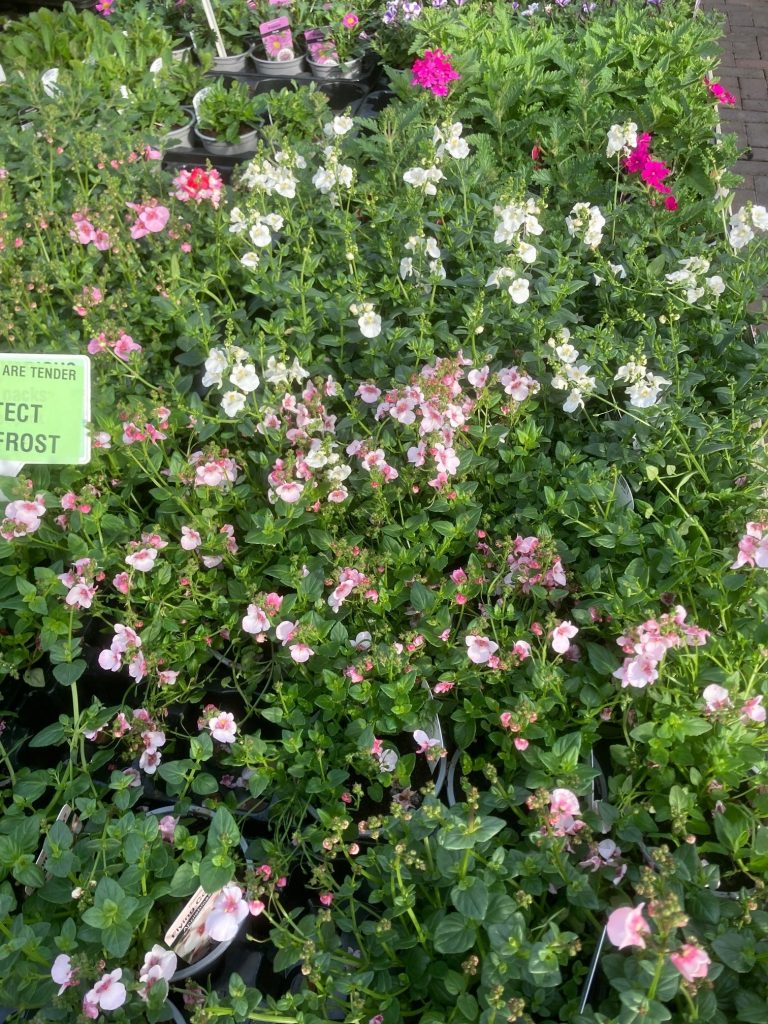 Just a selection of some of the pot plants we have available!
Autumn Production
We have now moved over to our autumn schedule. Plants we are growing now are winter hardy and suitable for baskets and containers over the winter.
| Plant | Colour | Price | Price |
| --- | --- | --- | --- |
| Hedera Ivy | gold or silver variegated | £1.75 | |
| Ajuga repens | black, purple, or tricolour | £1.75 | |
| Helichrysum | winter curry | £1.75 | |
| Origanum | gold | £1.75 | |
| Sedum | lime or chocolate | £1.75 | |
| Thyme | Archers Gold, Creeping Gold or Common | | |
| Veronica | blue | £1.75 | |
| Deal 5 pots from above | | £8.50 | |
| Deal 15 pots from above | | £24.00 | |
| Pansy Trailing | various | £1.25 | |
| Deal 15 pots trailing pansy | | £15.00 | |
| Compost | 60 litre | 1 | £6.00 |
| Moss | | about enough for 4 hanging baskets | £8.50 |